Sump Pumps: Protect Your Home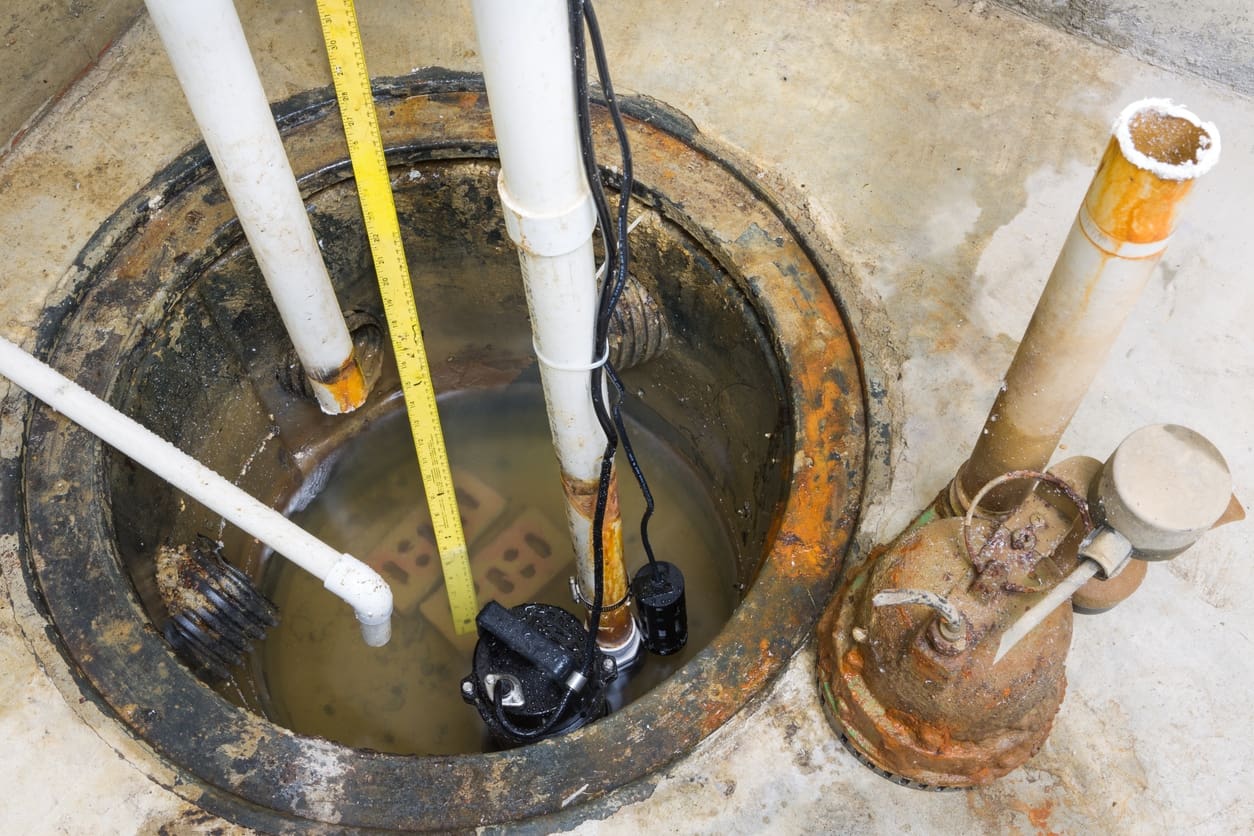 In 2021, Michigan floods were classified as a state of emergency in the United States. If you've ever experienced a flood, you understand how detrimental it can be to not only your home but your family.
Living in Michigan, your basement could be at risk of flooding due to the ever changing and unexpected weather conditions. To protect your home from potential damage, consider installing a sump pump. With a sump pump from Michigan Basements, you can feel confident that your home and basement will be safe for years to come. Read on to find out more about how a sump pump can assist in protecting your home.
What Is A Sump Pump?
A sump pump is a type of pump specifically intended to remove water from your basement. It helps prevent basement water issues and acts as a form of moisture control. A 'sump' refers to a hole that exists below your basement floor. Any excess water will collect in the sump, and at the base of the sump is the pump. The pump will take the basement moisture and water and remove it from your property.
How Does A Sump Pump Work?
A sump pump exerts moisture control through a mechanism that detects when the water level in the sump gets too high. When the water reaches a certain threshold, it triggers a switch that turns on the pump. The pump will then push water away from your home via a pipe. The pipe should empty into either a drain or a nearby water facility at least 20 meters away from your home.
How Does A Sump Pump Protect Your Home?
Sump pumps prevent the build-up of water in your basement. Water in your home can lead to a huge range of problems:
Structural Damage To The Home
A damaged basement can cause damage to the nearby walls of your property. Basement walls play an integral role in supporting the home. Basement water issues can lead to bulging and cracking in the walls. This might lead to other areas of your home becoming damaged throughout your property.
Poor Health
Basement moisture or issues in your crawl space can lead to mold, dampness, and mildew in the home. Excess build-up of this can be especially harmful to pets, children, the elderly, or individuals with asthma. Implementing moisture control through basement waterproofing and a sump pump can quickly stop this from impacting your family's health.
Expensive Damages
Basement water issues can ruin carpets, walls, and furniture throughout your home. Damp, mold, and mildew may also require specialist treatments to completely remove these from your property. A sump pump can ensure that rising water levels in your basement are safely transported away from your property. This in turn will prevent the risk of dampness and mold in your home.
How Can Michigan Basements Help?
Michigan Basements can help you install a sump pump in your home. With over a decade of sump pump installation experience, you can feel confident that our team is able to help. Our expert team will visit your property in Michigan, and provide you with a comprehensive installation and waterproofing plan to exert moisture control in your basement and crawl space. Our basement specialists will ensure that your sump pump safely transports water away from your property.