Tips to Keep Your Basement Dry This Winter & Spring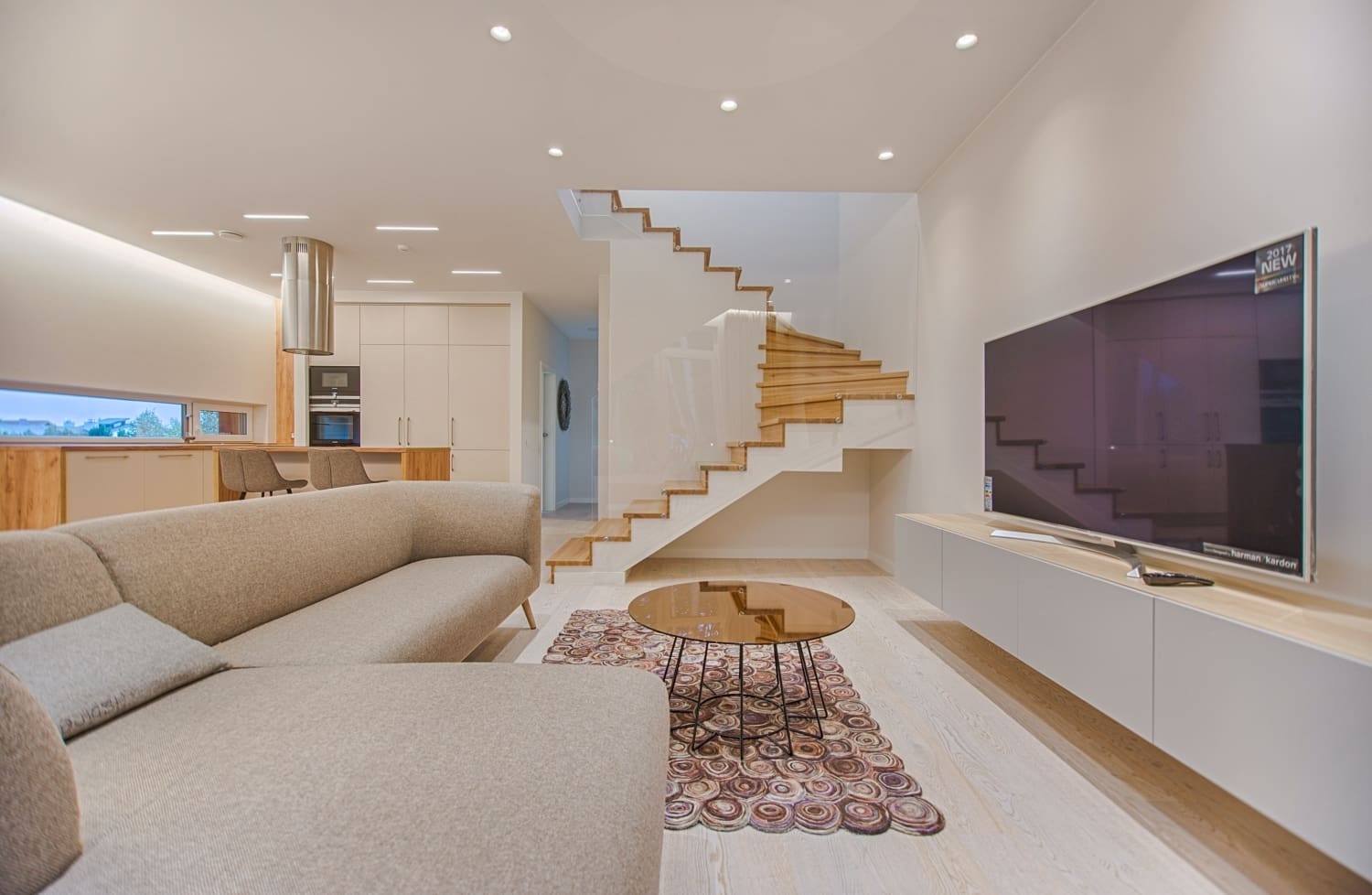 Wet basements are a major issue for millions of homeowners across the country. For some, minor leaks and condensation might seem like irrelevant issues that will go away as the warm season begins. However, if left untreated, these problems can lead to severe structural issues, poorer indoor air quality, and loss of property value—and can cost an average of $2,318–$6,750 to fix!
Luckily, there is a lot that you can do to protect your basement from the freezing temperatures of winter and the heavy rainfall of spring. Check out these tips to keep your basement dry this year.
Insulate Exposed Pipes
While heavy rains might be the main culprit behind flooding, high humidity levels and water in the basement are often due to frozen pipes and condensation.
Many of us know that insulating warm water pipes is essential to saving energy and making your home more efficient, but you should also consider insulating cold water pipes. This prevents them from freezing during the coldest days of winter, thus keeping moisture and mold out of your basement.
Consider Installing a Sump Pump
Installing a sump pump is an efficient strategy for pumping out excess water from your basement and preventing the growth of mold and mildew. Often installed in a sump pit in the basement or crawl space, sump pumps work by eliminating any water that might collect in these low areas before it can create severe water damage and structural issues.
Redesign the Surrounding Landscape
We've talked about how insulating your basement is critical for keeping things dry in the winter and spring. Of course, it's also important to pay attention to the outdoor area surrounding the house's foundations.
If the surrounding landscape is sloped towards the property or provides pits and sunken areas for the water to collect, moisture can start seeping through the walls and existing cracks. To prevent water from leaking into your basement or creating condensation inside the basement's walls, consider redesigning your landscape to promote healthy drainage away from the property.
Install a Ventilation System
Sometimes, external agents such as rain and cold aren't the only things that lead to water damage in your basement. To protect the lower areas of the house, you should consider assessing internal humidity levels and take steps to ensure proper ventilation.
After all, humidity is the main culprit of mold and mildew growth! Options include installing a dehumidifier and an exhaust fan. If your basement comes with a window or a wide door, make the most of sunny days to let in the fresh air.
Check That the Drainage System is Working Properly
Your home's drainage system—including pipes, gutters, and downspouts—plays an essential role in diverting rainwater and melted snow away from the house. Make sure they are working efficiently by removing debris and fixing cracks, which can lead to standing water collecting around the house's foundations.
Waterproof Your Basement
Each home's basement is unique, and partnering with the foundation experts at Michigan Basements can help you find the best basement waterproofing solution for your property. From insulating floors and walls to installing a humidity control system, fixing cracks, and using water-resistant paint, there are plenty of tailored solutions that can help you waterproof your basement and improve the value and comfort of your home.
Innovative Basement Waterproofing Solutions in Bloomfield Township and Metro Detroit
At Michigan Basements, we use an innovative triple protection waterproofing system and wall liners to prevent water from infiltrating your basements and crawlspaces. Your basement is more than just a bonus room—it's a valuable addition to your home's worth and your family's comfort. Ensure that your basement is safe and dry by calling 248-327-0065 or scheduling a free estimate online today!