Is My Home Too Old For Traditional Basement Waterproofing?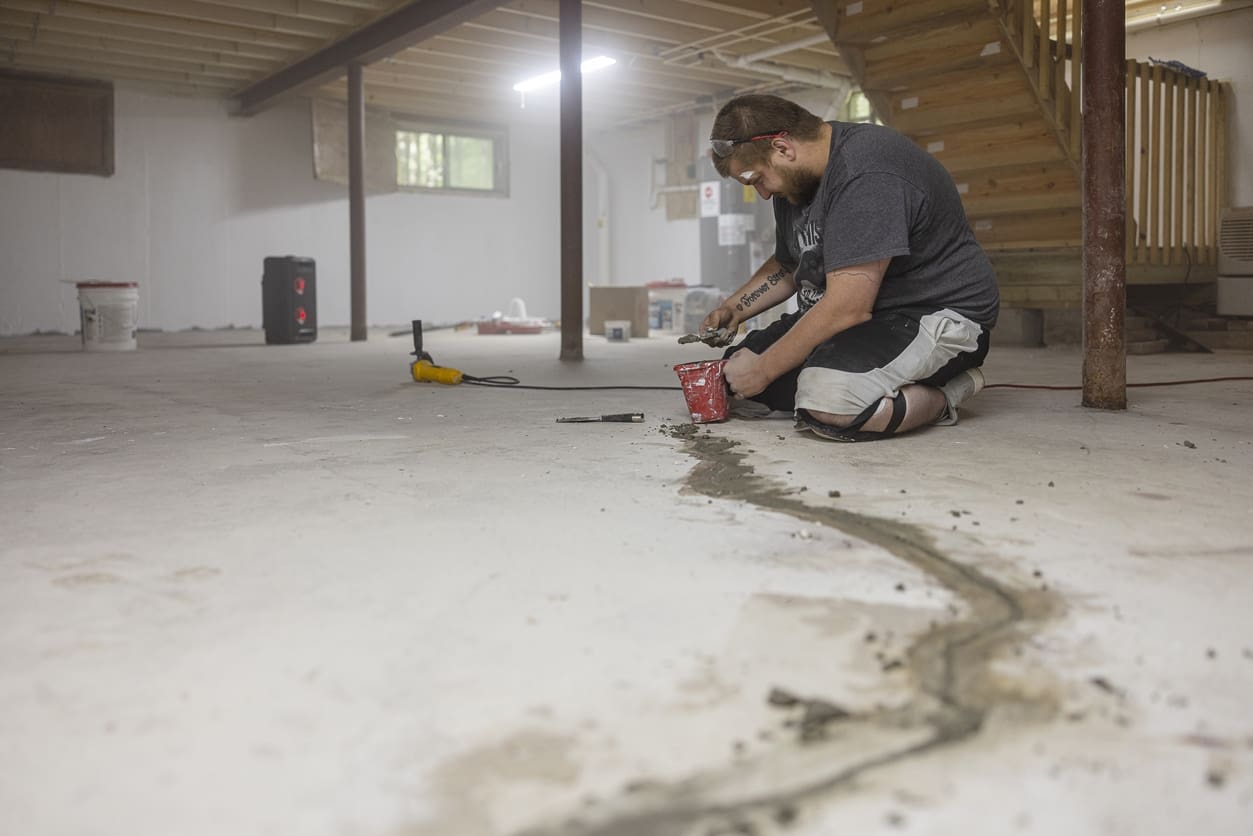 Older houses have many benefits making them attractive to buyers, including character, beautiful architecture, and curb appeal. However, older foundations and architecture can present problems when it comes to basement waterproofing. No home is too old for basement waterproofing, and it's just as crucial to waterproof older homes as new homes.
Older homes may lack elements that new homes are built with and may need a special touch to withstand water and structural stress. Contractors must take extra care to preserve the original architecture while strengthening its integrity.
In this blog, we'll cover the everyday problems of waterproofing an older home and an inside look at our waterproofing process.
You can trust the technicians at Michigan Basements to provide comprehensive and effective basement waterproofing solutions while preserving your older home's characteristics. To learn more about our basement waterproofing services, call us at (248) 327-0065.
What Are the Concerns of Waterproofing an Older Home?
Yes, it's more challenging to waterproof an older home; however, it's entirely possible and important. Before the waterproofing process can begin, your contractor may need to address persistent issues like leaks and water damage.
Due to factors like poor grading, older foundations, hydrostatic pressure, and shifting soil, older homes could be at a higher risk for leaks. Standing water is also common in many older basements but should never be allowed to continue. A professional can determine the causes of any preexisting problems and solve them before they get to work on waterproofing.
Another potential concern is that older homes may lack modern architecture, such as wall footings with which newer homes are built. Wall footings are slabs of concrete built into the foundation of a home to help distribute weight, and installing waterproofing without them can be difficult. If a house has existed in the same spot for a long time, the environment around the home may have changed due to shifting soil or erosion. The foundation may not be as strong as it once was due to a changed environment.
The Importance of Basement Waterproofing for Older Homes
Over time weather wears down the architecture and foundations of your home. When heavy rains or flooding come, they can inflict massive damage to an unprepared house. Older homes are particularly vulnerable because the foundations and architecture may be weakened due to age. Waterproofing your basement can ensure that water pressure and flooding don't damage the foundation of your house.
Allowing water to enter your basement is dangerous for the integrity of your home and your family's health. Increased moisture can lead to poor air quality from mold and bacteria growth, and, at worst, can cause health problems. Standing water also creates an environment for pests to invade.
Finally, basement waterproofing lowers energy costs because it protects your home from outside temperatures. Increased moisture in the basement can cause temperature fluctuations that run up your energy bill.
How We Waterproof Older Homes
At Michigan Basements, we offer a free inspection to anyone interested in our high-quality basement waterproofing. This inspection allows us to discover any preexisting damages and provide you with an honest estimate. We'll be able to discuss our personalized strategy to protect your home while improving its strength and protection. During the waterproofing process, we will:
Improve the home's natural drainage system
Seal up any cracks
Install waterproof lining
Install a safe drain footing drainage tract
These steps may be altered to fit your home's specific needs, and we may recommend that you invest in a sump pump or an interior drain to handle basement flooding. Scheduling yearly inspections can make you confident that your home is prepared for any weather.
Call Michigan Basements to Schedule Service Today!
Michigan Basements has proudly served the Oakland, Wayne, and Macomb counties for over 30 years. We have experience and expertise in waterproofing any basement. We are fully bonded and insured to ensure your service lasts and offer full warranties. To provide your home with the protection it needs and deserves, don't hesitate to reach out to the professionals at Michigan Basements.
To schedule your 100% free inspection today, call us at (248) 327-0065 or fill out our online contact form.