How Sump Pumps & Water Drainage Systems Work Together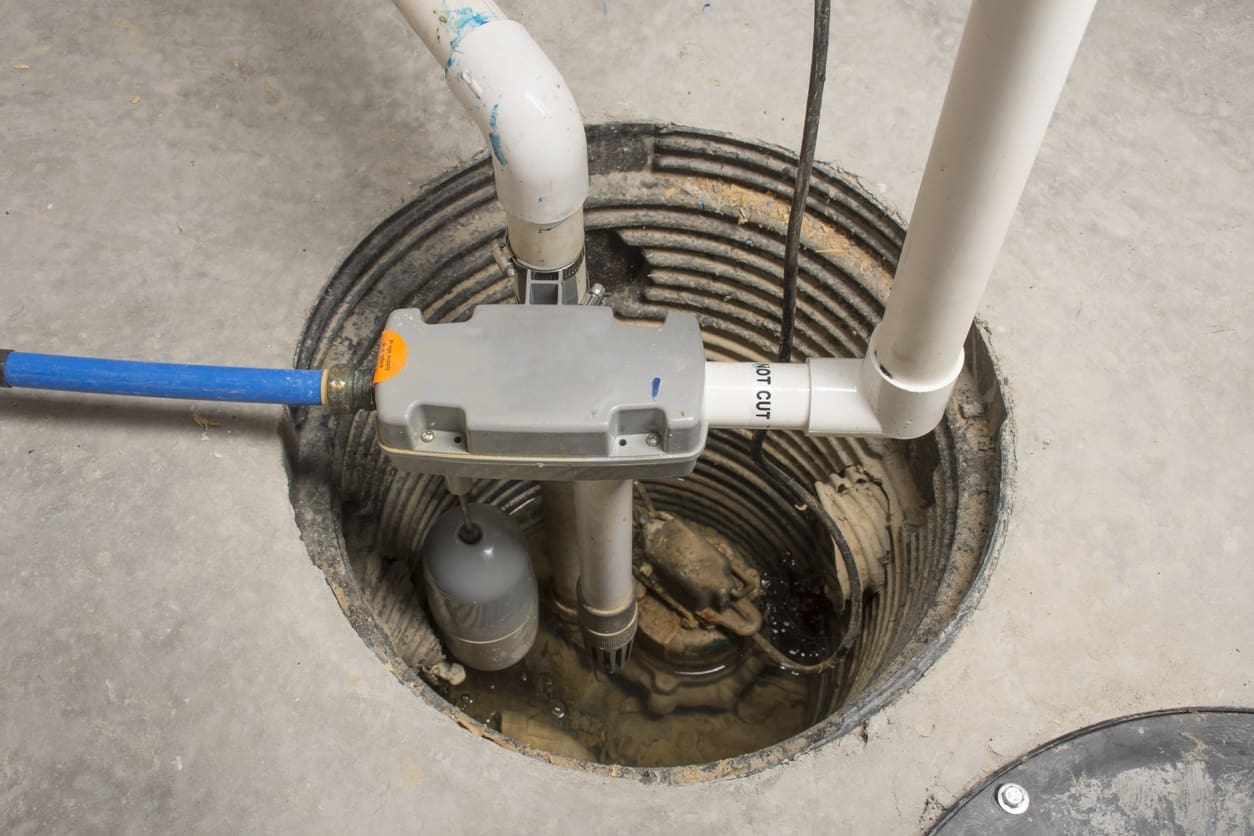 According to the American Society of Home Inspectors, more than 60% of homes suffer from excessive moisture. At some point, most homeowners will have to deal with a flooded basement and hundreds, if not thousands, of dollars in damage. Thankfully, the professionals at Michigan Basements have a solution that could save you time and money while avoiding health hazards.
Sump pumps have been a staple in homes for years, but understanding how they work hasn't always been clear to the homeowners themselves. At Michigan Basements, we're here to provide you with the knowledge behind what a sump pump is and how it interacts with your drainage system to protect your investment.
What is a Sump Pump?
A sump pump is a device that moves water from your basement to the outside of your home. Typically found in homes located in low-lying areas, sump pumps are now required in homes that aren't necessarily considered high risk for flooding (U.S. Federal Clean Water Act)—protecting all homes regardless of the elevation.
How Does a Sump Pump Work?
A sump pump is installed within a naturally constructed pit below the main surface of your basement floor. When water levels and pressure increase within the basement of your home, the valves on the sump pump—a float activator or pressure sensor—detect this and automatically start to pump the excess water away from your property. You can also opt for a manually operated pump which will only work when you decide to turn it on.
Powered by electricity, sump pumps use standard household currents, so they don't require any specialized wiring to function. Without a sump pump in your home, your basement is prone to potential flooding, and the majority of contents in the confined space can be destroyed. Also, a moist basement can lead to mold and mildew growth, promoting structural and health hazards.
Your Sump Pump & Your Drainage System
Your sump pump cannot be installed without a proper drainage system. Without a drainage system, the sump pump would move water from one area of your basement to another. As the excess water is collected from your basement and below the foundation, water is pushed through a discharge pipe and dispensed safely away from your home. As the water level drops, the sensor disengages and turns off the system.
Sump pumps should drain to a designated area, such as a dry well, a creek or pond, or a public/neighborhood drain. Additionally, the drainage point should be at least 10 to 20 feet away from your home's foundation, so runoff doesn't return to the area.
If you're concerned about excessive moisture in your basement or the functionality of your current sump pump, contact the professionals at Michigan Basements to schedule a free consultation. We're here to ensure your basement remains safe and dry all year round.
Protect Your Basement with Michigan Basements
Michigan Basements has over 30 years of experience in waterproofing and encapsulating basements in Oakland, Wayne, and Macomb counties. Because a sump pump is so integral to maintaining a dry basement and installation requires removing and reestablishing part of your basement floor, it's essential to entrust this work to an experienced professional—the professionals at Michigan Basements.
---
Affordable Basement Waterproofing in Michigan
Ensure you won't experience water accumulation in your basement again when you trust Michigan Basements for all your sump pump needs. Whether you require an existing system or want to explore other sump pump options, our professionals can find the best solution for you and your home.
Contact us at (248) 327-0065 or online to schedule a free consultation