How Critters Can Damage Your Crawlspace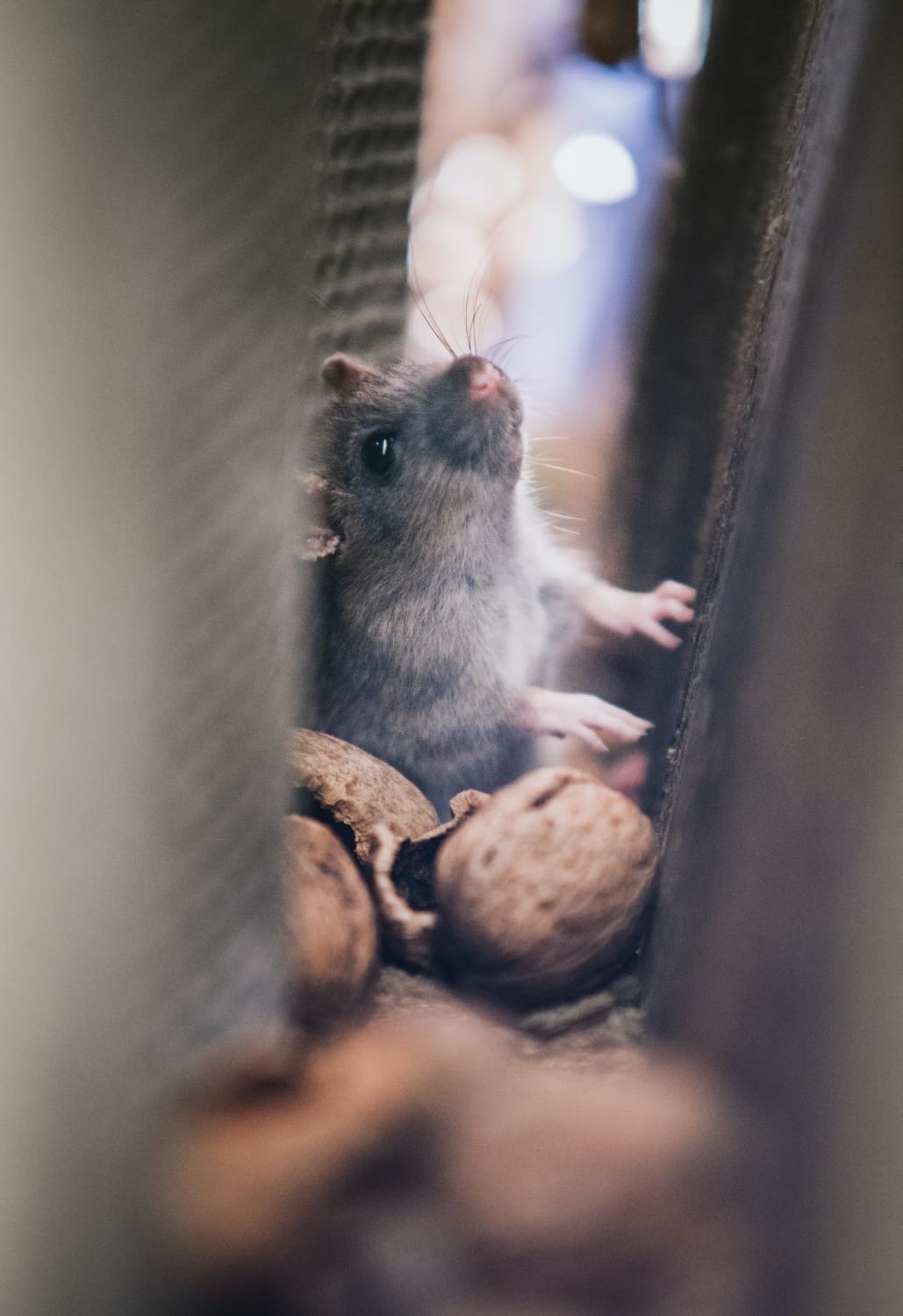 In Michigan, having a "Michigan basement", also known as a crawlspace, is highly common. These areas aren't the most ideal for storage or practical use, and are typically an afterthought for most homeowners. What may have slipped your mind as a Michigan homeowner, is what exactly can occur in your crawlspace when you're not paying attention.
If you have a crawlspace under your property, unwanted critters making the dark and damp space their home should be a real concern. Various animals look at a crawlspace as a great place to inhabit and unfortunately can cause a lot of damage over a short amount of time. Thankfully, there are ways to avoid serious issues and dodge expensive repairs. Allow the professionals from Michigan Basements to help.
What Damage Can Critters Do?
Small animals can easily squeeze into your crawlspace, especially if it's an inactive room in the home. Rats and mice may build nests in your crawl space and potentially damage your electrical and insulation as they gnaw at wires and scavenge for padding to build up their new home. Other animals such as moles and squirrels can cause immediate harm to your foundation as they dig tunnels below the surface—causing condensation and water to get into the basement.
Though these animals may look cute when in the wild, they are critters that can cause your home a lot of damage. Not only can they infiltrate the foundation and electrical, they can leave your crawlspace unsanitary. The wildlife that can sneak into your dark crawlspace will leave droppings and scraps of food all across the floor, attracting other rodents and insects to come check things out. This can quickly turn into a full infestation if not dealt with immediately.
To avoid any further infestation from happening, we recommend calling animal control to remove the animals before they start to explore other areas of your home—vents, ducts, and pipes.
How Michigan Basements Can Help
At Michigan Basements, we provide two different ways to ensure little critters cannot damage your home—vapor barriers and encapsulations. A filthy crawlspace can be a breeding ground for not only animals, but mold and bacteria. With each of these solutions, you can rest easy knowing even the most ignored part of your home is well taken care of.
Vapor Barriers
A vapor barrier is a liner that is used to seal off and protect your crawlspace from the potential of mold and mildew to grow. Vapor barriers help keep moisture out of your crawlspace and block all ground gasses that could potentially harm you and your family. The vapor barrier is installed on the floor of your crawlspace, acting as a lining between you and the dirt. Not only can a vapor barrier help prevent water damage, it can also help keep small animals and rodents from burrowing into your home.
Encapsulation
Crawlspace encapsulation is very similar to vapor barriers but is far more reliable. With crawl space encapsulation, 100% of the ground around your crawl space will be covered by white plastic, as well as the walls and wood framing. This means that all the seams and various junctions in your crawl space will be completely sealed.
Once a crawlspace has been encapsulated, you will need to use a dehumidifier to ensure all moisture is eliminated. Once this process is complete, you can rest easy knowing that there are limited areas, if any at all, for small rodents and animals to find their way through. Encapsulation also provides the added benefit of better air quality—leaving you breathing between forty to sixty percent cleaner air.
How Do I Choose?
To choose between these two waterproofing methods, we should take a few things into consideration:
What is your budget?
How big is your crawlspace?
What is the state of your crawlspace?
Fully encapsulating your basement will cost more money, but will save your wallet in the long run. If your crawl space has low moisture levels and you're simply looking for a way to have peace of mind, you may want to go with the cheaper of the two options—vapor barriers. On the other hand, for high moisture levels, an encapsulation would suit you best.
Whether you're aware of the challenges your crawlspace faces or not, the professionals at Michigan Basements can help. We'll walk you through any problems we notice and find the proper solution for you and your home—all while staying within your budget.
Prevent Damage & Keep Rodents Out of Your Crawl Space with Michigan Basements
If you've heard scratching or rustling noises coming from your crawl space, you could very well have a rodent problem. But, with the Michigan Basements encapsulation and vapor barrier services, we can help you eliminate the issue.
At Michigan Basements, we excel in providing homeowners in Oakland, Macomb, and Wayne County the best waterproofing and encapsulation solutions for your crawlspace. To learn more about how our team can assist you in keeping rodents and animals out of your crawlspace, contact us today for a free consultation.