What Does Crawl Space Encapsulation Mean?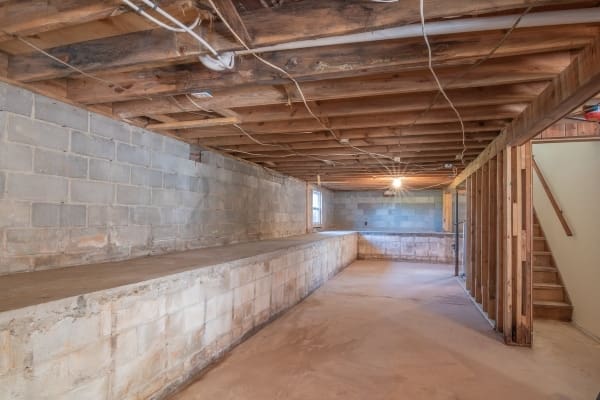 Basements are beneficial – and increasingly rare – spaces. According to data analyzed by the National Association of Home Builders, nearly a quarter of new US homes built after 2018 have a basement, and the percentage is much greater when looking at older properties.
One of the reasons why homeowners love their basement is that even a crawl space can offer many benefits, including added storage space, more living room, and extended square footage. But basements and crawl spaces also come with responsibilities!
If you have a crawl space underneath your home, you should ensure that the entire space is safe, healthy, and structurally sound. That's where a crawls space encapsulation project can help. Learn more about this service in this Michigan Basements guide.
What is Crawl Space Encapsulation? All You Need To Know!
The area underneath your home is often referred to as a basement. However, some features of a crawl space set it apart from a standard basement:
Crawl spaces vary in height, but they are no taller than standing height
They often have outside ventilation
They consist of dirt or concrete floor
Crawl spaces can help reduce a house's building cost by negating the need for a level concrete slab. They also offer additional storage space for the house and room to install the property's HVAC system. At the same time, most crawl spaces aren't insulated, and they are easily exposed to moisture damage, pest infestations, and mold growth – all of which can compromise your home's structure.
Crawl space encapsulation is the process of using heavy-duty polyethylene to seal the crawl space's walls, floors, and ceiling. This can prevent basement moisture, repel mold, and reduce the chance of pest infestations.
Your Home Needs Crawl Space Encapsulation – Here's Why
Crawl spaces play a vital role in keeping your home affordable, efficient, and flood-safe. However, if you have an aging, open, or unfinished crawl space, it can benefit from adding encapsulation. Some benefits of this choice include:
Prevents water and moisture damage
Makes the environment unsuitable for mold and mildew growth
Makes your home more efficient by insulating the crawl space
Can help you avoid high levels of condensation in your home
Prevent structural damages
Protects the area from pests and infestations
Can improve your home's indoor air quality
Ultimately, investing in crawl space encapsulation can improve your home's value and market price, as well as its comfort level and livability.
Partnering With a Professional For Your Crawl Space Encapsulation Project
While encapsulating a crawl space is not a challenging task, you won't be able to tackle it without the help of a professional at Michigan Basements. Here's an overview of the three-step process needed to encapsulate a crawl space:
Preparation – during the first stage of the process, a team of encapsulation experts will clear the crawl space from debris, rocks, dirt, and sharp objects.
Sealing vents and pipes – any opening in the crawl space needs to be sealed for an efficient result. A sealed space will prevent water infiltration and drastic temperature changes.
Encapsulation – once the crawl space is ready, a vapor barrier is laid on all surfaces, overlapping panels to provide 360° insulation.
Specialized technicians will condition the interior environment after the crawl space has been encapsulated by reducing crawl space moisture and humidity. While the process will leave you with a healthier and more efficient crawl space, partnering with a professional is vital to keep your home safe and structurally sound – especially if you live in a flood-prone area!
Give the team at Michigan Basements a call today!