When thinking about the routine upkeep of your home or planning out new home improvement projects, your basement and crawl space are probably the last places you think about. However, these damp and dark areas can harbor dangerous issues like mold growth, rotting wood, and standing water, all of which can lead to serious foundation repair problems in your future.
Luckily, Michigan Basements is your dedicated local team for professional basement waterproofing and airtight crawl space encapsulation solutions in Birmingham, Michigan.
Contact us online or call (248) 327-0065 now for your FREE inspection and estimate!
Preventing Mold Growth in Crawl Spaces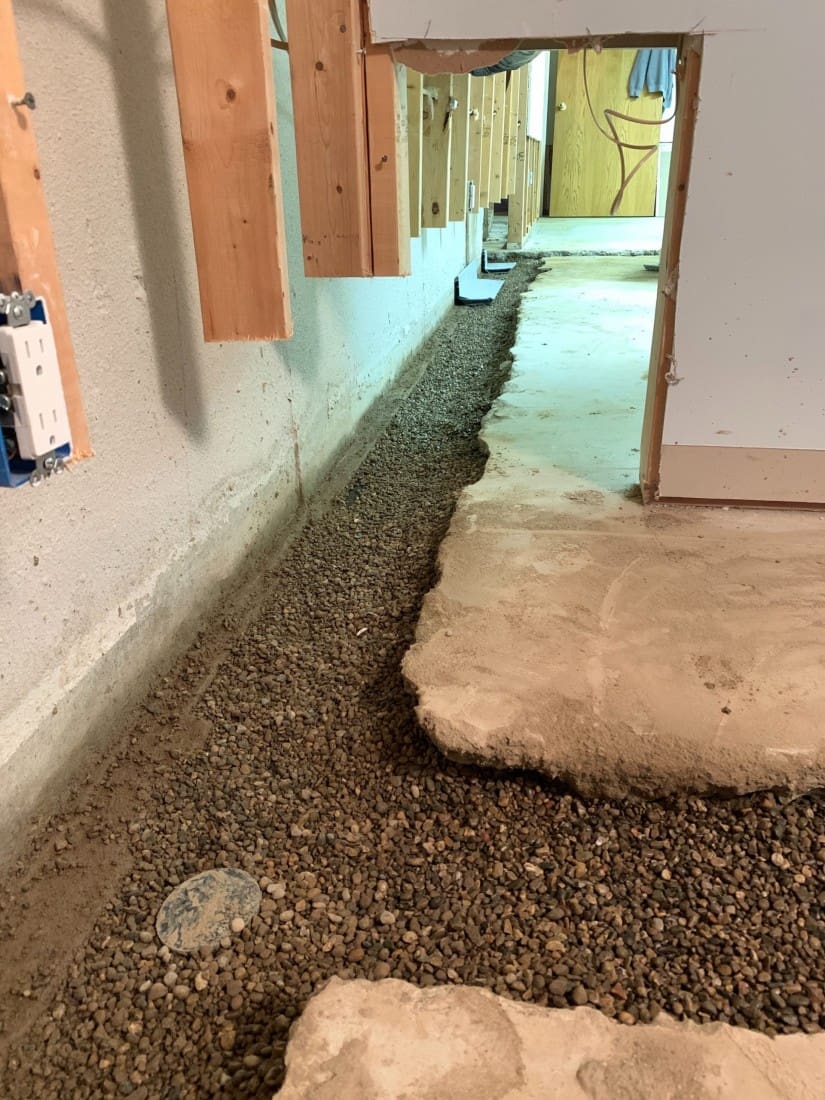 The air in a damp and dim area like a crawl space retains condensation and moisture very easily. This means if there's a tiny leak or dripping pipe nearby, rapid growth of bacteria and mold may occur.
No one wants to deal with mold or water damage in a basement, but it can be easy to ignore and avoid these problems until it's too late. Standing water, excess moisture, and foundation leaks can weaken your foundation walls and even threaten the structural integrity of your home. Plus, even if the basement has a sump pump drainage system for detecting flooding and draining excess water, you may need to intervene to get rid of ground moisture and reduce relative humidity.
To prevent these issues, control moisture, and protect your property, call in the pros at Michigan Basements. Our innovative triple-protection waterproofing systems and wall liners prevent water from seeping into basements and crawl spaces. We fill cracks and holes and create a perfectly sealed system to direct rainwater for appropriate drainage and keep vapor, moisture, and harmful gases from spreading through the rest of your home.
Need help recovering from basement flooding? Want to take preventative measures and preserve your property value? Michigan Basements has the services that will keep your home's foundation dry, stable, and safe. Call us now for complete basement waterproofing solutions, foundation repair, and crawl space encapsulation, and get the peace of mind you deserve.
Contact us online or call (248) 327-0065 now for a FREE home inspection and FREE estimate!
How Does Crawl Space Encapsulation Work?
The unfortunate truth is that most crawl spaces are poorly insulated. This leaves them at risk of holding onto excess water vapor, making it difficult to adequately cool or heat your home. In addition to mold growth, this issue can also cause your energy bills to spike.
You can prevent this with damp-proofing methods like crawl space encapsulation.
A crawl space moisture barrier (also known as a crawl space vapor barrier or waterproofing membrane) is a special piece of sheeting made of waterproofing materials. It is used to seal off areas and prevent moisture accumulation. Our encapsulation process starts with surface drainage, followed by wrapping the entire crawl space with this moisture barrier. Next, we extend waterproofing along the concrete walls and other horizontal surfaces as well as on the ground itself.
As an added bonus, crawl space insulation improves your home's energy efficiency, lowers utility bills, and blocks rodents and other pests from getting in. Read on below for a full list of benefits!
Benefits of Crawl Space Encapsulation & Vapor Barrier for Basement Walls
Better indoor air quality and odor control
Energy efficiency
Moisture control
Mold and mildew control
Reduces soil gases (such as radon gas and methane)
Protects entire home from water leaks, dry rot, and wood rot
Lowers risk of respiratory problems
Helps with pest control by keeping critters out
Creates more usable space in your home
Reduces allergens from mold and dust mites throughout the home
Swift same-day installation and clean-up!
For Foundation Repair, Crawl Space Encapsulation, and Basement Waterproofing Service in Birmingham MI, Trust Michigan Basements
Since our start in 2012, Michigan Basements has provided affordable crawl space encapsulation and basement waterproofing for Birmingham residents and families across Oakland County.
Open and honest communication
No-cost inspections and assessments
Customized crawl space systems and sump pump solutions
Bonded and insured, with an A+ rating from the Better Business Bureau
Customer satisfaction is 100% guaranteed! 
Crawl space encapsulation and foundation waterproofing doesn't have to be invasive or frustrating. We get in and out so your home is clean and protected — and your life isn't disrupted. In fact, our waterproofing system and vapor barrier installation is backed by a full warranty and can be finished in as little as one day! Before starting, we obtain all necessary permits and maintain compliance with building codes. Plus, we come prepared with cutting-edge equipment and the latest training, and we take care to leave your home cleaner than we found it.
Check out our waterproofing project portfolio, read reviews from satisfied local customers, or contact us for a free estimate now.
Depending on the size of the treatment area, crawl space encapsulation cost varies from home to home. If you are concerned about crawl space encapsulation cost, we encourage you to explore our flexible and affordable financing options from Greensky. Call us at (248) 327-0065 to learn more about the quick and easy application process.
Call Now for A Free Estimate for Basement Waterproofing
Always keep in mind that a small drip, leak, or crack in a foundation wall can create foundation problems and other expensive repairs. Fortunately, professional installation of our waterproofing material stops these mold and mildew problems before they start.
To protect your home from devastating water damage, call Michigan Basements now. For over a decade have proudly served the Birmingham, MI community and the Metro Detroit area, and we would be delighted to add you to our list of satisfied customers.
Contact us online or call (248) 327-0065 now for your FREE estimate!